Mercy Virtual
The first virtual hospital in the world. Powered by m.Care technology.
Mercy Virtual is the first Virtual Care Center in the world. It was absolutely critical for them to select the best technology available. They chose m.Care.
Opened in October 2015, the Mercy Virtual Care Center is the first facility of its kind. The four-story, 125,000 square-foot building is the cornerstone of Mercy's virtual care program, and serves as a nationally recognized center for developing and delivering telehealth.
This groundbreaking virtual care center supports the Mercy health care system's sickest patients in their homes under the direction of their primary care provider. Mercy Virtual's multi-disciplinary team, creates strong relationships with patients through the m.Care state-of-the-art remote monitoring platform, regular touch points and consistent implementation of the patient's care plan.
In 2015, Mercy Virtual needed technology expertise with the inherent capacity to grow quickly. It was also vital for Mercy Virtual to work with a team that understood individualized healthcare. From several healthcare technology companies, Mercy Virtual chose m.Care as its technology platform provider. Two years later, the results speak for themselves:
reduced preventable readmissions by 52%
reduced medical spend by 30+%
increased outpatient service utilization by 20%
increased clinic office visits by 11%
98% of participants report they are extremely satisfied/satisfied with the program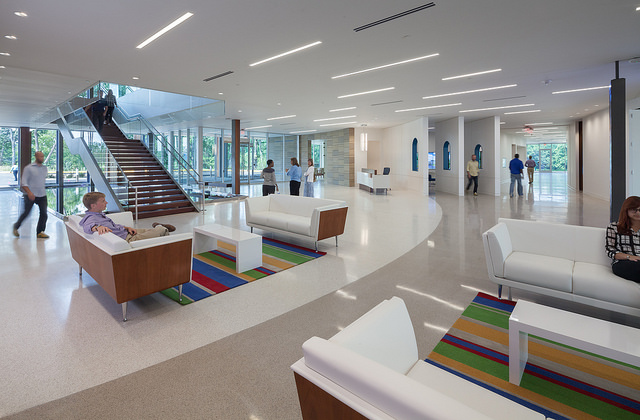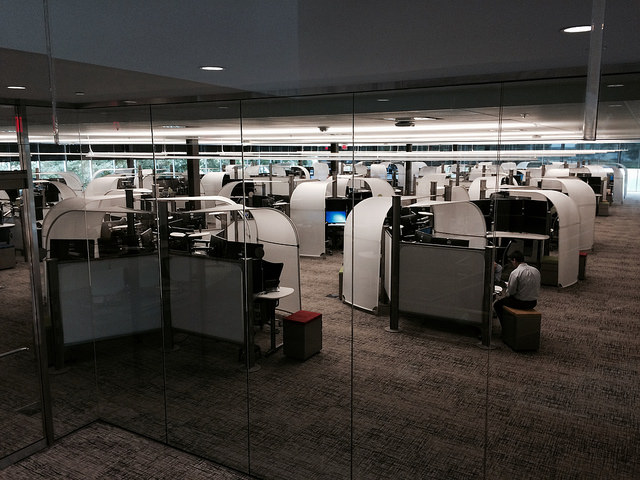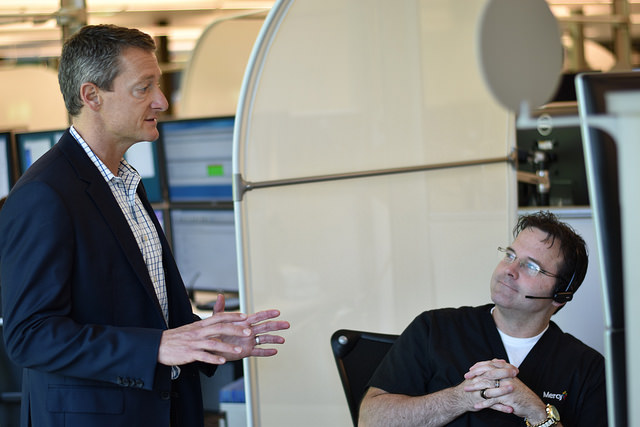 The Problem identified by Mercy Virtual
In the U.S., 50% of all health care costs are driven by only 5% of the population. These seriously ill patients must manage multiple chronic conditions, multiple medications and multiple medical providers. It's little wonder these patients are at high risk for sudden complications, frequent hospitalizations and overwhelming the resources of their PCP.
The Solution Created by Mercy Virtual and m.Care
When enrolled in the program, patients receive a fully-loaded and customized tablet device, blood pressure cuff, pulse oximeter and weight scale. Using advanced analytics, biometric monitoring and interactive technologies, the Mercy Virtual team proactively monitors and engages chronically ill patients using the m.Care platform. The care team, using the platform, provides patients with individualized care that keeps them healthier and out of the hospital.
Features
Multidisciplinary team of physicians, advanced practitioners, case managers and navigators
Virtual visit encounters/capabilities
Social determinants of care services
Patient education and concierge services
Suite of connected, biometric devices
Real-time data capture and curation
Omni-channel communication channels
Algorithm-driven patient stratification
A $55M Investment In Modernizing and Improving HealthCare
Patients love the access to expert level care at any time of the day or night. They appreciate the empowerment of having their healthcare at the touch of a button. And they use each of the customized applets that address their unique and special needs.
Premium healthcare, customized especially for the individual, with access around the clock, no matter where you are. The future of medicine is here.